Espria brought back Optimise IT 2022, taking place on the 30th of November at the world-renowned Tottenham Hotspur Stadium in London. Over the course of the afternoon, our own experts, together with those from some of our key strategic partners, showcased the very latest developments and services all designed to help empower digital workspaces.
Optimise IT is the largest IT conference and vendor showcase event in the UK focusing on the mid-market. For over 20 years the event has attracted industry leaders and technology shapers, providing them with a platform to network directly with key decision-makers who are looking for ways to deliver their IT Strategy more efficiently and effectively.
Watch our video to learn more about our Optimise IT 2022 event and click below to watch previous Optimise presentations via our YouTube channel.
Espria is excited to bring Optimise IT back for 2022, and we are fully committed to helping combat climate change. Therefore we are delighted to announce that, in conjunction with Ecologi, we will be planting a tree for every individual who attends Optimise IT 2022.
In addition to listening to our thought-provoking keynote speeches, delegates were also able to visit our interactive exhibition area and talk directly to one of the many industry-leading technology specialists who were on hand to answer any questions.
On the right are some of our fantastic partners who joined us at Optimise IT 2022. Keep an eye out on our social media channels for further updates on future events and webinars.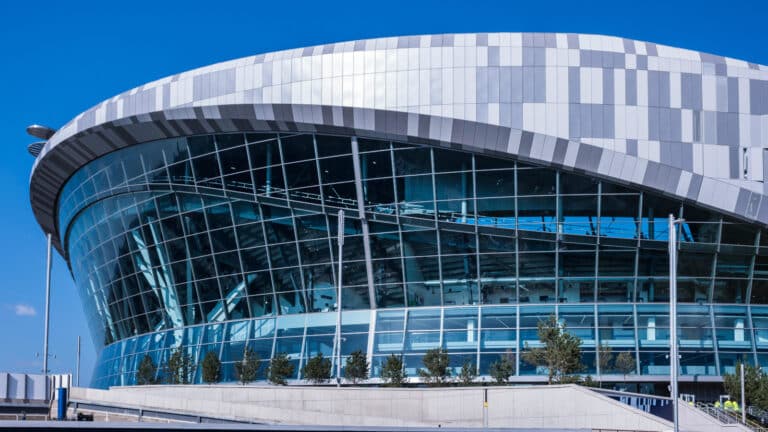 First opening in 2019, the Tottenham Hotspur Stadium is widely thought of to be the most technologically advanced stadium in the world having been equipped with state-of-the-art technology throughout. 
In partnership with our hosts, Tottenham Hotspur Stadium, all delegates on the day will be entered into a prize draw where they can win 2 tickets for the infamous Dare Skywalk. The Dare Skywalk is an adrenaline-filled attraction which sees you scale the Tottenham Hotspur Stadium, reaching the famous golden cockerel at the summit. In addition, all attendees will also have the opportunity to win 2 tickets for an all-encompassing tour of the stadium.
Read what previous attendees have said...
Another great day - fabulous interaction with some truly great people. This is the way forward, it's an amazing experience and I am so glad that I have booked the time to be 'here'. The thing I really like is that I can briefcase what I want to review later and I know I can then interact with Espria when it's good for me. Well done Espria, this is definitely the must attend event this year.
Well done Espria, this is a great vehicle to get me totally up to speed on what I need to know for my company. Fabulous platform and some great presentations so far - this is the way to go.
Just wanted to say Espria, this is the best event I have attended this year – it's fantastic. Great to be able to connect with industry leaders on topics that we need to reflect on.
I think it's great. Quite like the way it is all set up and very user friendly from my perspective.
The event has been really good. I have seen some excellent webinars and chatted with some vendors. I even met another delegate that I worked with about 30 years ago.
It works well as you can view all the presentations at a later date which I'm looking forward to, I'd even say it's better than a face to face event!
Platform looks really good, not seen anything this vast for an event so well done for putting it together.